The Second Annual Gizhe Waa Ti-Sii-Win Service Delivery Expo took place on Monday, May 13, 2019 from 10am-3pm at 324 Logan Avenue in Winnipeg. The Expo offers access to many free services for anyone experiencing or at risk of homelessness.
"Those experiencing or at risk of homelessness often face multiple barriers to accessing personal care, financial, and housing services," noted End Homelessness Winnipeg CEO, Lucille Bruce. "These barriers can include lack of transportation required to reach a service point, lack of funds to pay for services, lack of identification required to access services, or lack of awareness about what services are available. By bringing many different types of vital, dignity-enhancing services together under one roof for free, Gizhe Waa Ti-Sii-Win breaks down these barriers to support individuals' efforts to prevent or exit homelessness."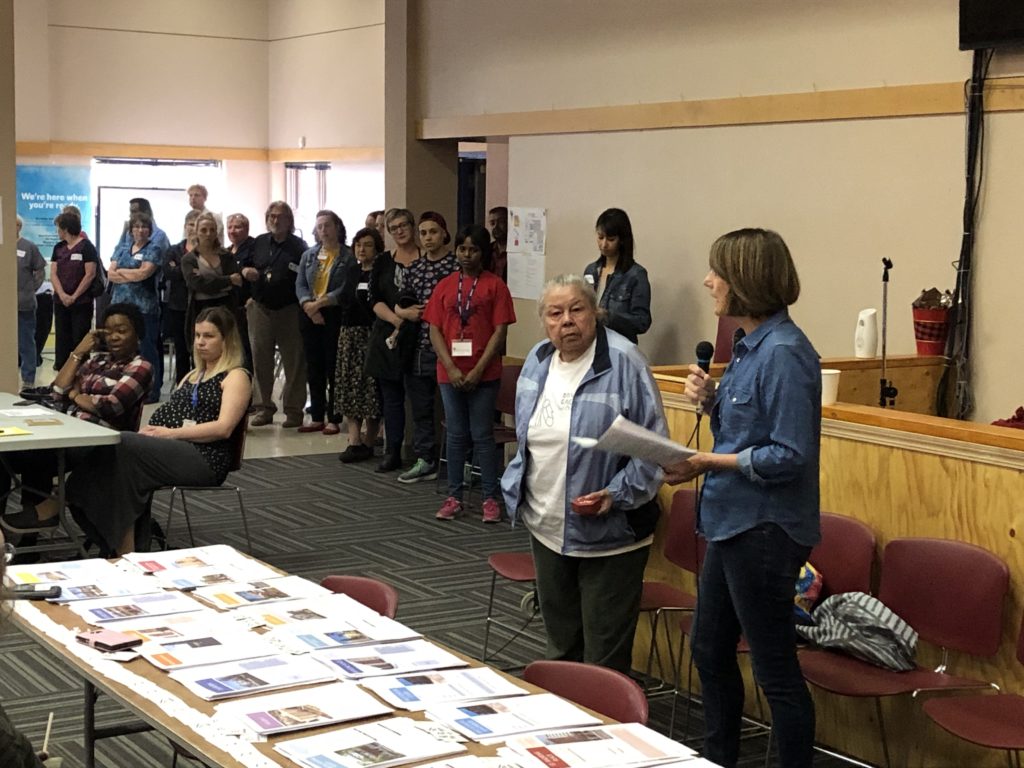 Services offered at the Expo included hair, foot and dental care, pet services, financial services, income tax preparation, ID and housing applications, and more. Guests were provided with a care package and BBQ lunch. All services were provided free of charge.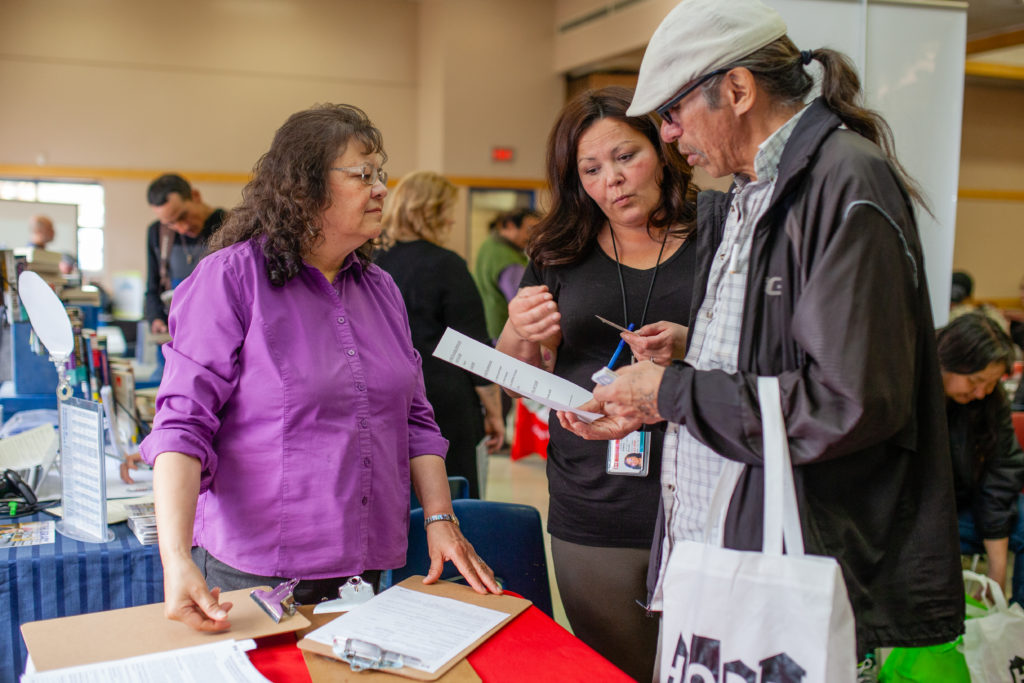 "Last year more than 500 individuals attended the Expo," noted Al Wiebe from the Lived Experience Circle. "This event offers a unique opportunity for those experiencing homelessness to connect with the services they need all in one place. The Expo really highlights the need for access to these services throughout the year."
Gizhe Waa Ti-Sii-Win means "working with love, generosity and kindness" in the Ojibwe language. The Expo is organized by a Steering Committee co-chaired by End Homelessness Winnipeg and SEED Winnipeg, with representation from more than a dozen local agencies. The Expo is made possible thanks to the contributions of participating service providers; more than 100 volunteers; and community sponsors including Assiniboine Credit Union, Canad Inns, Qualico, Canada Life, CP Loewen Foundation, and the Winnipeg Foundation.