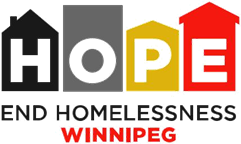 End Homelessness Winnipeg is an Indigenous mandated, collective impact organization that is committed to ending homelessness in Winnipeg.
End Homelessness Winnipeg is guided by the Truth & Reconciliation Report and its Calls to Action.Self-identifying as Indigenous or having first-hand knowledge or experience working with Indigenous communities will be considered an asset.
HIFIS Stakeholder Relations and Support
Under the guidance and direction of and in consultation and collaboration with the Senior Director Housing Supports and the Manager, HIFIS (Manager), the Homeless Individuals and Families Information System (HIFIS) Stakeholder Relations and Support is responsible for providing support and training for the various stakeholders and organizations using HIFIS in conjunction with the HIFIS Team; relationship-building with leadership at homeless-serving organizations and programs, and working collaboratively with multiple stakeholders; ensuring a standardized process of entering information/data in HIFIS is adhered to; ensuring users understand and adhere to confidentiality of information entered into HIFIS; creating monthly HIFIS General Updates Newsletter.
For the full job description: Click here
Please be advised that the job posting closes Monday, April 3rd, 2023, at 3:00 p.m.
As an Indigenous organization, preference will be given to Indigenous (First Nations, Métis, Inuit) candidates meeting the position requirements. All Indigenous applicants are asked to self-declare within their cover letter.