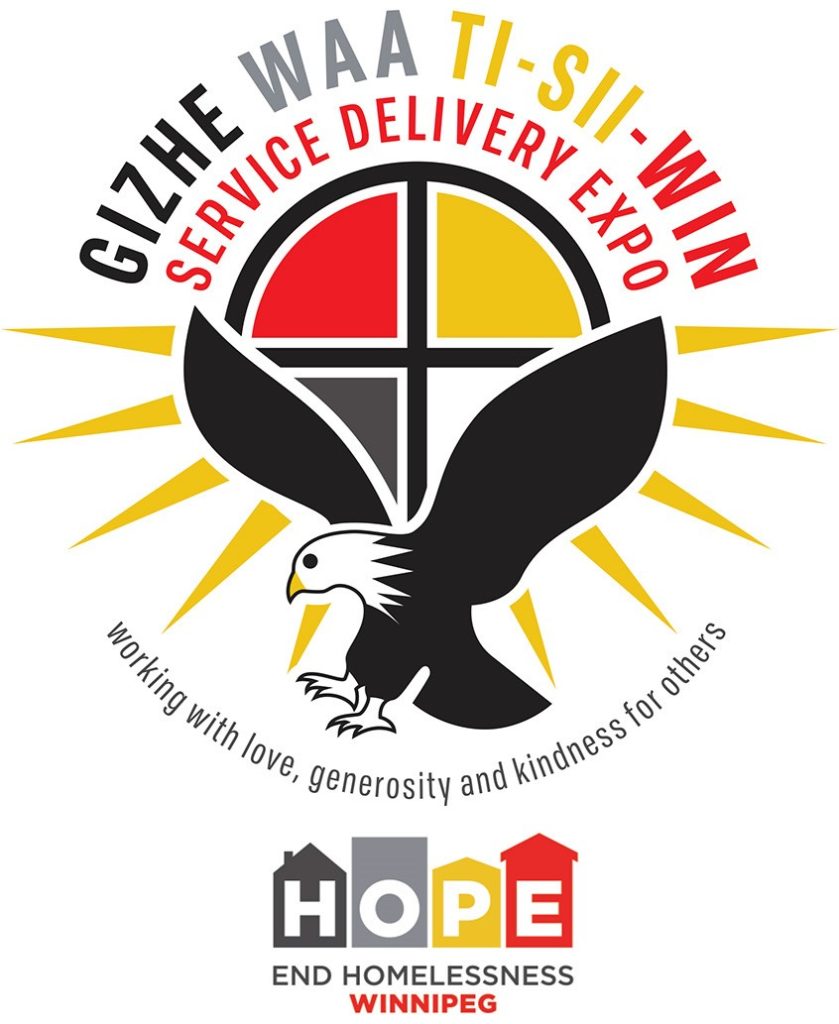 The third Gizhe Waa Ti-Sii-Win Service Delivery Expo is scheduled to take place on June 24, 2022 at Siloam Mission, 300 Princess. Be our guest! Come back to this page for regular updates.
What should I bring?
If you have any ID, or documents related to medications or income, please bring them. Proof of identity will help you make the most of some services, although you may access many onsite services without any ID.
If you bring your children, please be aware there is no on-site childcare. However, there will be family-friendly activities suitable for all ages at the event as well as care packages for kids.
Food, beverages and a care package will be provided
What services are available?
You will find a variety of services ranging from personal care to housing applications, setting up bank accounts and more! View the Expo Main Page for details on the types of services offered at the 2019 Expo.
Where can I get more information?